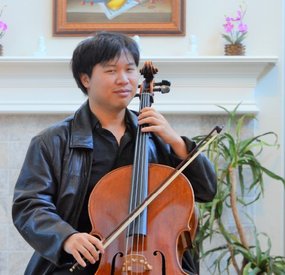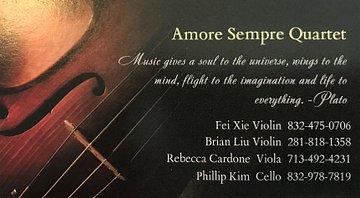 4321 Main Street,
Mainland ML12345
Phillip Kim is first introduced to music by learning how to play the Piano at the age of five. He then added the Cello when he entered middle school.
Phillip has continued playing the Cello throughout middle and High School, Performed in both Solo and Ensemble competition and TMEA Region Orchestra. Performed with the Houston Youth Symphony and the Virtuosi of Houston.
He continued his studies of Cello to Nazareth College in Rochester New York, Eventually getting his Bachelor of Art In music on the Cello.
Phillip has performed with The Second Baptist Church, The Brazosport Symphony, and the Amore Sempre Quartet.
Phillip currently teaches music in both Katy and Spring Branch ISD and wishes to share his love of music to every body.
Phillip Kim, Cello Instructor